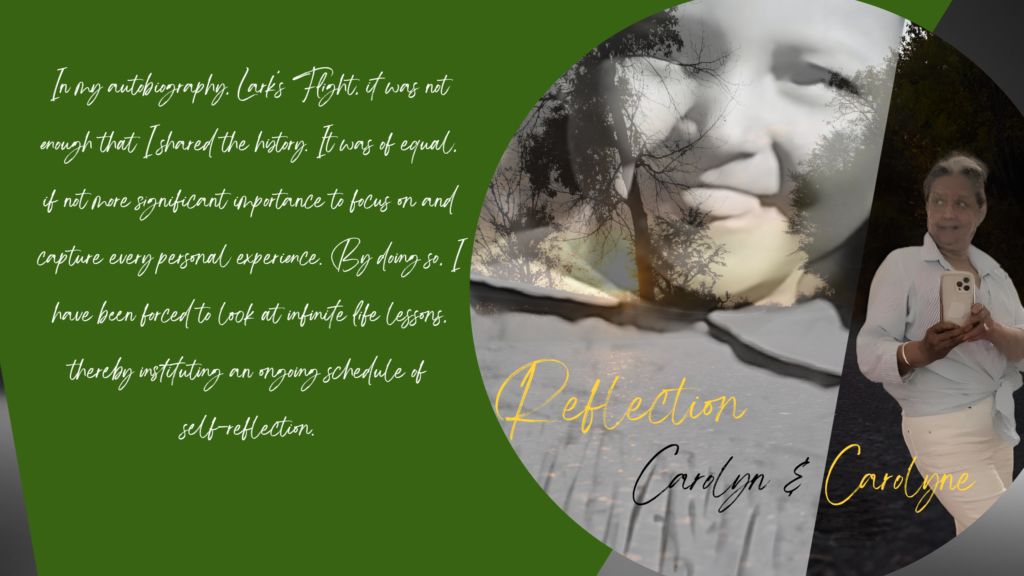 Originally named Carolyn Marie Lark, in the 1980s, after starting a secondary career as a singer, a co-worker suggested I add an "e" to Carolyn to give it more celebrity. Taking the suggestion, I eventually had the name legally changed to Carolyne. The interesting point is that my mother had named me after her best friend in high school, a young woman named Carolyn E. Potser, whose middle name initial was "E."
Some years after changing my name, my mother gave me a birthday card wishing me "Carolyn" a Happy Birthday. Upon making some snippy remark about no longer spelling my name that way, her only response was a sincere apology. Given our tumultuous relationship, it would take me some time to realize the depth of her acceptance and love for me.
From that day until the day she passed away, not only did the woman who named me never again use the original common spelling of Carolyn, but she became a champion of the new identity. She embraced the unique spelling, often sending me notices and articles about others with the exact unusual spelling. It was a testament to the bond a mother tried to create with her daughter, a reminder that our names hold significance and meaning beyond mere letters.
And so, the name Carolyne became more than just a modification; it became a symbol of self-expression, individuality, and the unbreakable connection I shared with my mother. It's a story of transformation and acceptance, where a simple suggestion led to a lifelong identity and personal growth journey.
So, whenever I see my unconventional name written, it reminds me of the remarkable journey that brought it into existence and the endless support and love I have received along the way. It is a part of who I am, a name with a story that continues to unfold with each passing day.